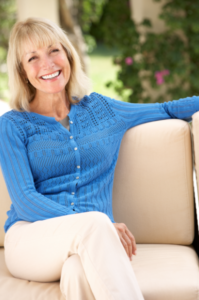 A full mouth restoration, also known as a full mouth rehabilitation, is designed to improve the structure as well as the aesthetics of a smile. By combining a number of popular cosmetic and restorative dentistry techniques, our prosthodontists can create a customized treatment plan that is uniquely tailored to your needs. Although a full mouth restoration is a highly individualized procedure, the initial stage of the process will be similar for each patient.
An in-depth consultation with one of our experienced prosthodontists is essential for producing optimal results that meet our patients' expectations. We carefully listen to your cosmetic and structural concerns, perform a thorough oral examination, and recommend which procedures can help achieve your goals. X-rays or digital impressions of the mouth are often taken to help ensure a precise and comfortable fit for any dental restorations.
The specifics of each treatment plan varies, but some common procedures involved in a full mouth restoration include: dental implants to replace missing or severely damaged teeth, porcelain veneers to rejuvenate the appearance of cracked or chipped teeth, laser dentistry to manage periodontal disease, and Invisalign® to straighten the teeth. Depending upon the number and nature of the procedures chosen, your full mouth restoration will be completed in stages across multiple office visits. At the end of your initial consultation, one of our prosthodontists can give you a more exact estimate for the duration of your treatment.
For more information about full mouth restoration, or to schedule a consultation, please contact our office today.
Previous Post
Next Post