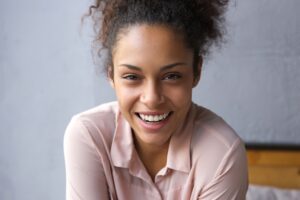 Cavities, or deep caverns in the teeth caused by decay, are very common – but thankfully, they are also very treatable. At Schweitzer & Schweitzer, PC, we offer a number of advanced cavity treatments, each crafted with quality materials and state-of-the-art technology. Our team of experienced dentists can help you choose a treatment for cavities depending on which presents the best option for your functional and aesthetic needs.
Tooth-Colored Fillings
Also called "white fillings" due to their authentic white shine, tooth-colored composite fillings hold countless advantages over their traditional, metal counterparts. Composite fillings are 100% metal-free, meaning they do not expand and contract the way amalgam fillings tend to do (which may cause cracks and fractures in the tooth). They also typically require less tooth removal than amalgam fillings, which generally allows for a more comfortable treatment process. Finally, tooth-colored fillings are a patient-favorite at our practice because of their ability to match the shade of a natural tooth.
Note that because the affected tooth must be strong enough to support a filling, tooth-colored fillings are typically best suited for mild-to-moderate damage or decay. If the tooth is deemed not sturdy enough to support a composite filling, our dentists would be glad to recommend an alternative treatment for you.
Inlays/Onlays
Another popular example of restorative dentistry, inlays and onlays are often excellent alternatives for those with insufficient tooth structure to support a composite filling, but who may not need a full dental crown to address the problem. Inlays are similar in function to a filling, as they are placed to fill large cavities, whereas onlays serve to restore support to the affected tooth. Our inlays and onlays are made of a gold alloy or ceramic and crafted in our state-of-the-art onsite dental lab.
While an experienced dentist can easily diagnose and treat cavities, you can play a large role in helping to prevent them on your own. Practicing good oral hygiene, such as brushing at least twice a day, flossing, sticking to a healthy diet, and attending regular dental exams can all help keep cavities from forming. Additionally, if you suspect you may have a cavity, contact us immediately, as cavities should be identified as early as possible so treatment can promptly begin.
For more information about our options for cavity treatment, feel free to contact Schweitzer & Schweitzer, PC today.
Previous Post
Next Post